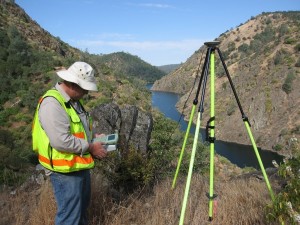 When we hire somebody, we pay them our hard earned money to do a job for us. Because of this, it makes sense to hire the best in the industry so we get what we expect. Nobody likes paying good money and then getting lousy service in return, right?
When looking for a land surveyor, here are tips for you to use:
Choose a local surveyor, or one who has experience in your area – local surveyors should have experience dealing with the various intricacies of working in your area. Ask the surveyor for local references and check them out. Make a list of all the company's names, phone numbers and websites so you can see their portfolio.
Make sure to hire a licensed land surveyor – Always ask to see a copy of the surveyor's license to assure that he is in fact licensed to practice in the state. This is a must for you. An unlicensed individual is practicing illegally.
Hire someone easy to deal with – some people are just too hard to work with and life is short. If you and the surveyor can't come to an understanding about what they are going to do for you, then you should find someone else. So, to make the whole process easy for you, find someone who knows how to listen to what you want and are more than happy to assist you and help you out with every aspect of the project.
Hiring a land surveyor should entail signing a contract, and the surveyor should be willing to explain the contract to you before you agree and sign it. If you are unsure, have someone else review the contract for you. The contract should state that you will get everything that you pay for, and that you will only be paying for what you get. Be very careful of any hidden charges.
For a land surveyor in the Sylacauga, Alabama, Talladega County, Coosa County area, call Sylacauga Land Surveying at (256) 369-4020 or send us a message here.